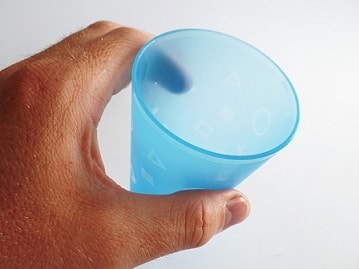 High levels of greenhouse gases have resulted in the devastating effect of El Nino with more and more violent hurricanes and typhoons predicted. We at Living-Water will work with all our clients to slash our carbon emissions.
Off setting carbon emissions does not reduce emissions but does allow us to position ourselves as carbon neutral.
Living-Water Commitment to Save a Cup
The Save a Cup scheme was established by the vending, foodservice and plastics industries to collect the millions of hard-wall polystyrene cups used in the UK every week.
The Save a Cup Recycling Company administers the scheme. With more than 1 billion cups collected so far for recycling, the company's objective is to increase the amount of cups collected in line with Government Targets for recycling packaging waste.
There is now more choice for member companies (which include organisations of all sizes and kinds) in the methods of cup collection – featuring special collection bins. Members benefit from savings achievedthrough removing cups from the general waste, and avoiding the ever-increasing landfill and waste management costs.
At the same time Save a Cup, a not-for-profit company, developed an innovative financial structure incorporating a revolutionary 0.00018p environment charge on all new vending cups – having obtained full approval from the cup manufacturers and the Office of Fair Trading. The charge will help support the cost of running and expanding the service into the future.
Rent water dispensers and purchase water coolers online from Living-Water Ltd.