Living-Water Starter Water Cooler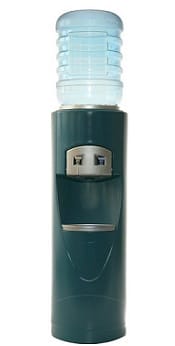 The stylish looking Starter Water Cooler will enhance any home or office.
The Starter water cooler is available for rental at

£1/week
ORDER YOUR FREE TRIAL NOW– DELIVERY WITHIN 48HRS!!! (No Cost! No Obligation!)
The Living-Water Starter Water Cooler is the perfect way to provide your family and employees with clean, refreshing water. This easy-to-use cooler features a removable reservoir for easy cleaning, a dishwasher-safe cabinet, and a large drip tray. Plus, it's backed by Living-Water's commitment to quality and customer satisfaction.
The Starter Water Cooler comes with the following features:
Removable Reservoir
Easy to clean
Easy to remove
Dishwasher safe
Polyethylene cabinet
Easy to clean
Scratch resistant
OASIS Waterguard
Simple and effective
Effectively eliminates spills during bottle changes
Tough durable drip tray
Dishwasher safe
Large capacity
Removable faucet cover
Protects against risk of contamination
Dimensions (H x W x D) 99 cm x 31 cm x 33 cm
Performance (litres of cold water / hour): 5.2 litres per hour
CLICK HERE to read our blog on how to maintain your water cooler
Read more of the advantages of office water coolers here.