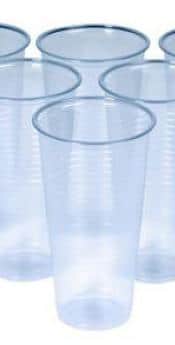 Living-Water offers high quality 9Oz transparent blue cups on request. Cups can be used for chilled water as well as for hot drinks. Our range of cups is endorsed by the Save-A-Cup scheme, the UK's leading authority on cup recycling, as one of the most environmentally friendly range of cups in the UK.
Free delivery for a box of 2000 cups or more.
Water Cooler Cups
Water Cooler Cups London
Economical and disposable, these high-quality plastic cups are perfect for placing near the water coolers in offices, hospitals, schools and work sites etc. Environmentally friendly, hygienic and affordable, the right cooler cups can ensure your peace of mind.
Our range of cooler cups is available in an attractive blue. It's also made from a sturdy material that makes the cups perfect for hot and cold beverages alike.
---