Ultra Absorbent Water Cooler Mat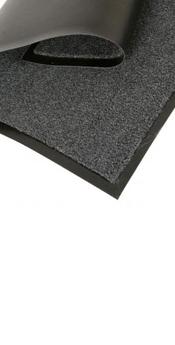 The ultra absorbent cooler mat is perfect for protecting your floors and carpets from the inevitable splashes and spills around your water cooler, which will become much more frequent with the coming summer. With our absorbent mats, when water is spilt around the cooler, it will be neatly absorbed into the mats. This keeps your floors neat and dry resulting in improved Health and safety.
Available in Grey & Red.
60 x 90 cm
Absorbs up to 5 litres of water.
The Ultra Absorbent Cooler Mat
Water Coolers Mats London
High quality absorbent mats that are made from tough rubber-backed Nylon! These cooler mats help protect your flooring and carpets in case the drip tray from the cooler overflows, or if there are drops or splashes that can damage the floors.
Our cooling mats can easily be placed around any cooler to ensure a clean, dry and healthy working environment.
---