In The Press
Cooler Plus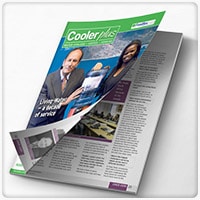 Living-Water appeared on the cover of the industry magazine, Cooler Plus, 14 July!
Living-Water
. . . a decade of service – in London and Cape Town
Now celebrating its 10th anniversary, Living-Water was founded in June 2004 by Guy Florin.
Cooler Plus talked to Guy and sales director Samantha Price. The business is unusual as it services clients in and around London, but its operational and sales base is in Cape Town, South Africa.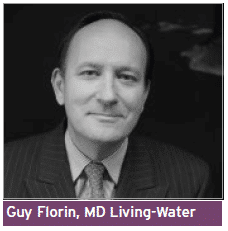 Guy's business background is extensive, having attended the European Business School Regents Park, he moved on to become the commercial planning manager for Burton Property Trust, part of the Burton Group in the late 1980s. He then went on to set up a successful recruitment business focused on European equity capital markets in the City.
Whilst running the recruitment business, Guy became increasingly aware of the opportunity that existed in the water cooler market as he grew increasingly impatient with the substandard water coolers and service that he had received.
On a personal front, he was also suffering from terrible migraines and only discovered after years of unsuccessful treatment that the sole cause was dehydration. This led to his determination to spread the 'gospel' of all the benefits to be derived from drinking sufficient water.
Where did the business start?

The business started out of a small office in the Coda Centre in Fulham in June 2004 before a warehouse with offices was found in Wimbledon in September of the same year. At the same time, a sales and marketing office was started in Cape Town, South Africa, to act as the commercial arm of the business and Guy Florin spent a lot of time to and fro between the various offices.
Initially, the business got off the ground with a contract to supply 65 bottled coolers to an institution previously supplied by Thirsty Work. This led to a further 30 coolers being taken over by this same customer from a multitude of suppliers over the following 12 months.
We are proud to say, that this customer is still happily supplied by us today with a mixture of both plumbed and bottled coolers.
We actually made the first delivery to our first customer in August 2004 before our warehouse had been found. Guy remembers filling up a Vivarro van at Hadham Water in Hertfordshire and driving back into London and unloading the water into his house basement (much to his wife's disapproval) and making the first few deliveries
in that manner.
So if the business is in London, what's the connection with South Africa?
Guy Florin moved his whole family to South Africa to be able to concentrate on the sales and marketing effort. At the time, Jason Drew, a close friend from Business School had taken over a small call centre business in Cape Town and built it up from 50 agents to 1000 within a short space of time, creating the Dialogue Group.
Several leading UK brands had been enjoying great success using this model, including ASDA, Virgin Mobile UK, and Samsung Europe. "We were located within the Dialogue Group offices and seated on a bank of 8 desks between Admiral Insurance and Orange mobile campaigns. We were able to benefit from cutting-edge technology and phone systems," said Guy.
As this function was new to Living-Water, these jobs created were new positions.
They did not replace any UK positions, and it was an opportunity for Living-Water to reduce our costs when growing. "We chose South Africa because of the people. South Africa is not the cheapest destination, but from an overall quality of service perspective, we estimated that it offered better value.
For a reasonable cost, get what we thought was a very good service equal to or better than the UK." added Guy.
How many clients do you service in the Greater London area?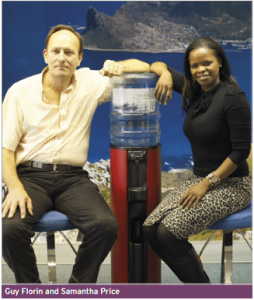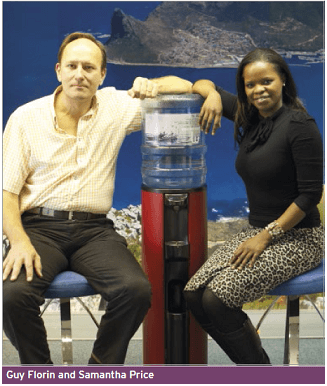 We service over a 1,000 customers in Greater London, as well as a small number elsewhere in the UK.
It is a testimony to our service that some clients have insisted on our remaining their supplier even outside our area of operation, and hence we use a number of subcontractors to provide a national service.
Greater London within the M25 ring road is notorious for being a traffic nightmare. How many vehicles do you have on the road?
We have a fleet of seven vehicles on the road, with two new vehicles currently being purchased. We have always adopted a strategy of buying two-year-old vans as opposed to leasing and have a local maintenance contract with a fleet service engineer.
What sort of vehicles? What is their capacity?
The majority of our vans are Mercedes Sprinters, but we are currently upgrading our van fleet to Citroen Relay vans able to accommodate 72 bottles.
How big is the Living-Water team?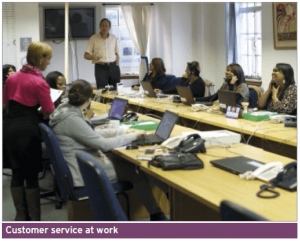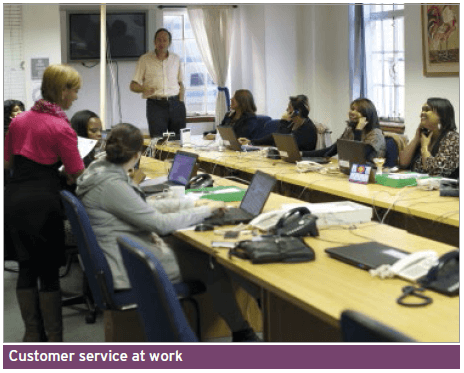 Living-Water has ten UK employees and a further 13 employees in South Africa.
What routing optimisation software do you use. . .
Our routing software, Maximus, was developed in-house by our team. The software allows for our drivers to use PDA handheld systems to capture their deliveries on site. The details are instantly updated to our servers in real time, which is a major advantage for us when maintaining and updating our route planning. We have looked at adopting industry standard water cooler software, but at present it is unable to report real-time delivery information so would feel like taking a step backwards. There is nothing more powerful than being able to tell a customer calling in about their delivery, that we are only two stops away.
What is the biggest challenge in servicing clients across such a different territory?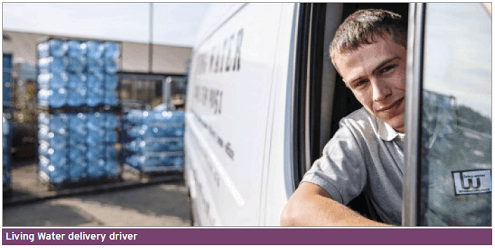 In Cape Town, employing staff with a neutral accent has been challenging. We have found UK customers much more open to the South African accent than the Philippino and Indian accents that may be used by some of our competitors. For example, we picked up a lot of PowWow customers years ago who were dissatisfied with Indian call centres. The real advantage of our South African staff is thatEnglish is their mother tongue and despite all the problems with education, people are quick to learn and ready to work hard. From the customer perspective, they call a UK telephone number that just happens to be answered by us in Cape Town, which could just as easily be in Oxford.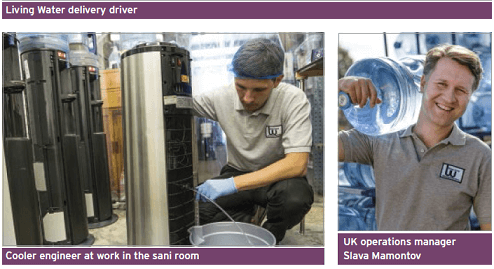 Many of our customers only realise several years later that our client service office is in Cape Town. For our sales team, it is sometimes quite challenging for them not to be able to just jump on the tube and go to see a customer personally, however that is a challenge that comes with all multinational businesses. We make up for this where we can. Some customers have taken the time to enjoy our hospitality when visiting Cape Town.
You field quite a wide range of water coolers, from bottled water coolers to mains-fed and even hot water boilers. In terms of machine choice, where do you see the biggest growth?
I must admit we were late in regard to the rise of the mains water cooler market and adapting the right strategy has been challenging at best. This market has seen rentals plummet to levels at which we cannot see some of the current operators surviving. The past twelve months have seen our bottled water cooler base expand quicker than the plumbed-in and we actually expect this trend to continue. This might not be a reflection of growth in the overall market, more than our offering is increasingly appealing to existing bottled cooler customers who typically are looking for a more upmarket supply.
You are heavily involved in charity work in South Africa. How did this start, and what is the strategy?
We knew from the start that it would be quite poor to have our contact centre in South Africa without getting involved in the local community and doing what we could to help. We spoke with a few NGO's and consultants to understand the needs of the local charity organisations and where our resources would best serve.
Due to the large number of worthy organisations and high demand, we felt it best to try and reach as many as we could. We have managed to do this through a number of charities we like to support.
Our strategy has been to try and work with a number of different organisations each year. These include the Margaret's House, St Francis Boys Orphanage, Mothers to Mothers, several Rotary Clubs, Community Chest, and so on.
Tell us about one of those projects in more detail
In 2013, we began a relationship with Margaret's House in Cape Town. The funds we have given have gone towards providing bicycles for a number of the boys and thereby equipping them to participate in the PicknPay Cape Argus, a
109km bike race. The Cape Argus has the highest number of participants in the world.
Our involvement with Margaret's House started through Stuart Abbott MBE and Rugby World Cup winner who raced with the boys last year. Stuart and the chairman of Margaret's House, Jonathan Gersch are friends of our MD, Guy Florin, and we are confident that all funds donated are used properly on the children as intended.
"Participating in the race taught the boys a lot; from time management to fitness and the importance of a healthy lifestyle as well as giving them something to look forward to. It was also good for their self-confidence as they are working towards something which gave them a great sense of achievement," said Guy.
What's been the biggest change you've seen in the water cooler industry in the past ten years?
Clients have become increasingly savvy about water coolers. For example, our most recent tender asked us to quote for both direct chill and reservoir cooling plumbed in coolers. The customer currently has two suppliers, one for plumbed and another for bottled and is looking to bring all the water coolers under the same umbrella/supplier. We see this trend continuing, where larger customers seek to work with fewer suppliers but more closely.
We have also noticed our the industry improving the quality of the products that they supply, increasingly moving away from the older, white plastic style of water cooler, to more modern designs with improved hygiene. We believe that this increased awareness from industry has actually played a very important part in the increased customer awareness, benefiting the industry as a whole.
Finally, what's next for Living-Water?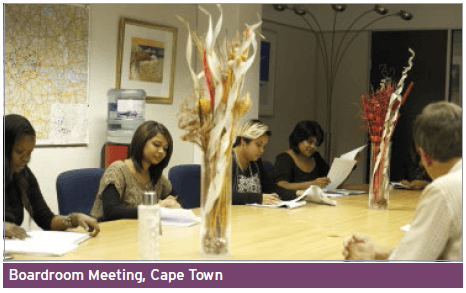 We are actively seeking to purchase bottled cooler bases where we can harness our already strong distribution channels and maximise operational savings.
Fortunately, our parent company is able to provide financing to develop the business further. This strategy will be in addition to our current organic growth whereby we grew our revenues by 13.35% in the first quarter year on year.
We believe the next 12 months will be very much more of the same.
This is not a get-rich business overnight business, but the snowball for Living-Water is definitely gaining momentum.
FoodBev.com
FoodBev.com featured the news that Living-Water is now a fully accredited member of the BWCA!
Living Water has become a full member of the British Water Cooler Association (BWCA).
"Becoming a BWCA applicant and fulfilling the criteria for full membership requires focus and commitment," said BWCA general manager, Phillipa Atkinson-Clow. "We are delighted to award Living Water full membership of the association, making this one of the elite group of BWCA member companies who reach the demanding standards which are audited on an annual basis."
BWCA Spring 2014 Newsletter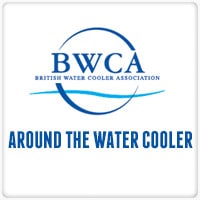 The BWCA welcomed Living-Water as it's newest fully accredited member!
The BWCA is delighted to welcome Living-Water as a new FULL Distributor Member. Becoming a BWCA Applicant and fulfilling the criteria for full membership requires focus and commitment. We are delighted to award Living Water full membership of the association making them one of the elite group of BWCA member companies who reach the demanding standards which are audited on an annual basis.