Under Counter Water Cooler London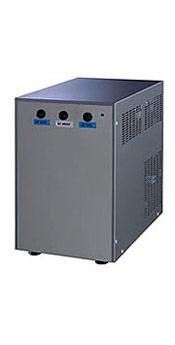 The Under Counter Chiller makes it possible for you to say goodbye to the hassles of managing the supply of drinking water in your office. The unit attaches directly to the mains water supply, providing you with a constant supply of chilled, hot, still or sparkling water.
The Under Counter Water Chiller
With Italian perfection the cooler boasts a compact footprint with great performance, making it ideal for cafeterias, restaurants and bars.
Under Counter Chiller features include:
The cooler is available in two models: 30 l/h and 45 l/h.
Ambient / Chilled / Sparkling and Hot drink options
Sealed Ice-Bank technology ensuring a constant supply of chilled water with no requirement for sanitisation operations
Hot water at up to 95°C – the hot water temperature is adjustable
Sparkling water capability – the cold carbonation system provides large quantities of sparkling water. The carbonation level is adjustable.
Choose from our range of filters to optimize your water quality.
Dimensions/Weight:
Height: 290mm
Width: 410mm
Depth: 210mm
Weight: 12.5kg
Read our blog on how you can have water on demand
Read more of the advantages of offices water coolers here.