Charity
After nearly 15 years of existence, it is a time to reflect on who we are and what we have contributed to society. Charity has from day one played an important part in our evolvement and our continued success has allowed us to be more generous and increase the number of charities we support.
It gives us great fulfillment as a business to be able to help those less fortunate than ourselves as well as charities which are focused on finding solutions to pressing medical problems. Recently, we have helped the Brain Tumour Charity (see below top 1% of donors in April) and the Mary Hare Foundation as well as sponsoring the World Cancer Research Fund with all their water cooler and hydration solutions (represented 0.5% of our turnover in the past 12 months.
Living Water's South Africa Charity Projects
Margaret's House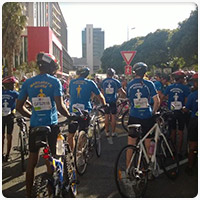 In 2013 we began a relationship with Margaret's House in Cape Town which is very close to our hearts. The funds we have given have gone towards purchasing bicycles for a number of the boys and thereby equipping them to participate in the PicknPay Cape Argus, a 109km bike race. (The Cape Argus has the highest number of participants in the world.)
Our involvement with Margaret's House started through Stuart Abbott MBE, a Rugby World Cup winner, who raced with the boys last year. Stuart and the chairman of Margaret's House, Jonathan Gersch, are friends of our Managing Director, Guy Florin, and we are confident that all funds donated are not spent on grotesque marketing fees but are used properly on the children as intended.
Participating in the race taught the boys a lot; from time management to fitness and the importance of a healthy lifestyle as well as giving them something to look forward to. It was also good for their self confidence as they are working towards something which gave them a great sense of achievement. You can read more about their effort here.
To raise further funds for Margarets House in 2014-15, Guy Florin, a totally unfit individual as well as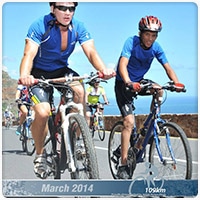 suffering from a midlife crises, has entered the Robbin Island triathlon as well as next years PicknPay Argus where he will train and race alongside the PicknPay CEO, so there will be no hiding.
If you want to donate to Margarets House, confident that your money will be fully used responsibly, please contact us at marketing@living-water.co.uk and we can help put you in touch.
Other Charities We Support
Madal Trust (Part of the Rotary Club and currently building a new school in Cape Town.)
The Community Chest (Our whole office has walked every year, for the last five years.)