Rent or Buy Water Coolers in London

We Are Proudly Serving
Satisfied Customers


(1100+ Blogs)
Read news and articles on our comprehensive industry water coolers blog.
Living-Water Ltd - Content Team
If you think of your body as a machine, which it is, then you must understand that when your body sends out signals you need [...]
Living-Water Ltd - Content Team
The University of Portsmouth has opened an Environmental Technology Field Station at Southern Water's Petersfield wastewater treatment works which will be used by researchers an [...]

Save Today!

Hire Water Coolers & Dispensers
Water cooler rentals available from £1/week. Read more here
Free 7 Day Water Cooler Trial
Order your FREE trial now – Delivery within 48HRS!!! (No Cost! No Obligation!)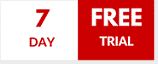 For further information on our products or to request a quote for a water cooler system, please contact us by phone (Telephone: 0203 139 9051), email (info@living-water.co.uk).

Not Sure Which Solution Would Work Best For You?
Book your obligation free site survey here – Performed within 48HRS.
Buy a Water Cooler Online For Office Or Home
Would you rather purchase a watercooler than rent one in London? Visit our online store and buy office water cooler, accessories or water fountain.
Living-Water is different to all London water cooler companies, offering upmarket cooler designs with the latest innovation and technology to ensure optimum hygiene standards. We supply water coolers across the UK, ensuring only the best service levels for all our customers. Get office water cooler rental, natural spring waterand delivery from one of London's leading suppliers.
CONTACT US NOW
info@living-water.co.uk

0203 139 9051
FREE Water Cooler Trial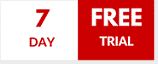 "If you could tomorrow morning make water clean in the world, you would have done, in one fell swoop, the best thing you could have done for improving human health by improving environmental quality."
"Hi Living-Water,many thanks for your assistance with this matter. It has been a pleasure working with Living-Water."
"Now that is service! Many thanks the 6 bottles have arrived this morning."
"We would like to thank Living-Water for their excellent service over the past year and look forward to many years of continued good service."
"Water is the only drink for a wise man."

"Dear Living-Water, cooler just came and it looks great, many thanks for that! Also, thanks for delivering it so promptly, I'm very glad I chose your company."
"Just to let you know the water cooler has arrived. I wanted to say thank you for all your help and assistance with this. There is a massive difference to the water we had before."