Living-Water Mains Water Coolers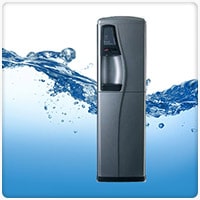 Mains water coolers – also known as point-of-use (POU) – can offer an extremely cost effective drinking water solution in larger office environments.
They eliminate the hassle of storing and changing heavy bottles, or the waste of throwing away millions of disposable plastic bottles, and these units are easily connected directly to our existing water lines.
While we're lucky that mains water in the UK is safe to drink, it doesn't always taste how we'd like it to. A mains water filter system will remove the impurities and offer you water that tastes almost as good as natural spring water.