Living-Water features in the Spring 2014 BWCA Newsletter –
The BWCA are delighted to welcome Living-Water as a new FULL Distributor Member.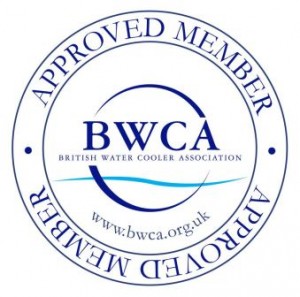 Becoming a BWCA Applicant and fulfilling the criteria for full membership requires focus and commitment. We are delighted to award Living Water full membership of the association making them one of the elite group of BWCA member companies who reach the demanding standards which are audited on an annual basis.
Living-Water, now celebrating its 10th anniversary, was founded by Guy Florin and quickly became an independent high end bottled and mains-fed water cooler provider in the Greater London area, with a focus on upmarket product design, high-performance and tailored customer service.
Sales Director, Samantha Price explained why joining BWCA was important. "We have for 10 years built a business that is highly successful but isolated from the rest of the sector. In this our tenth anniversary the time seemed right to develop more of a feel for the industry as a whole. BWCA allows us to do that. At the recent conference, for instance, I was able to talk to suppliers, peers and other industry colleagues and gain an understanding of the climate in which they are operating. The quality standards set by BWCA are also important to us: these will give us automatic quality bench-marking which helps us support and promote our ethos of service and quality."