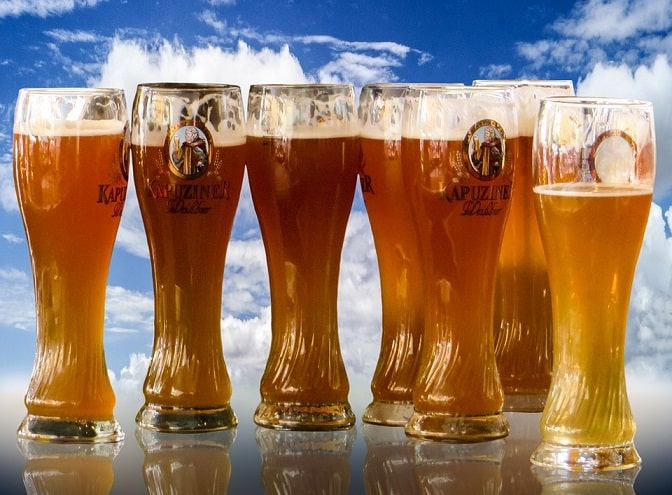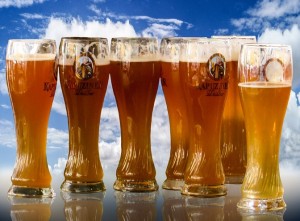 Every bit of hydration advice I have ever read has stated that one should not drink too much beer because beer is a diuretic, which means that it tends to increase the flow of urine, which causes the body to get rid of excess water, thereby causing dehydration.
This got me to wondering whether the same would count if the beer was made from rainwater. Why would I wonder that, I hear you ask yourself; because a small group of Dutch entrepreneurs have made lemonade from lemons, or beer from rainwater as it may be.
The De Prael brewery in Amsterdam has just launched a beer made from ultra-filtered rain, organic malted barley and wheat, hops and yeast called Hemelswater: code blond, a 5.7% beer. Hemelswater translates into Heaven's Water and co-founder Joris Hoebe says, "It's a bitter blond, like an IPA. It's quite bitter, fruity and soft."
[Source: The Guardian]
Hoebe, a social entrepreneur and student coach, decided to get involved in the project after being inspired by a government spin-off called Amsterdam Rainproof which tries to raise awareness surrounding the heavy rainfalls experienced in June, and to encourage them to take action to increase the city's sponge capacity, so that rainwater is either used or recycled and does not cause flash-flooding.
Hoebe said that he brewed beer as a hobby, and when he noticed the abundance of rain, knowing that brewing beer takes a lot of water, he decided to repurpose the rainwater by using it to brew the beer. He set up two huge tanks in the grounds of the Amsterdam University of Applied Sciences, together with four students and a researcher from the start up development initiative MediaLAB Amsterdam.
They collected the rainwater, used a special bacterial filtration system also called Hemelswater to filter the beer and it was then handed over to be boiled and made into the brewery's simplest beer, which will be sold in bottles and on tap.
Hoebe also stated that there is a precedent, "It seems like a disruptive idea, but when we researched it, in the middle ages, [Dutch] breweries set up near churches and cathedrals to catch rainwater runoff from their roofs."
Hire water coolers and purchase water coolers from Living-Water in London.