Whether you need to stay hydrated at home or keep your employees refreshed at the office, the source of your water matters a great deal. Businesses have traditionally relied on
bottled water coolers
to keep their staff satisfied. And while there are numerous benefits of investing in a bottled water cooler,
plumbed-in coolers
offer an easy, sustainable and convenient alternative. 
Mains-fed or plumbed-in water coolers offer several advantages as safe thirst-quenching solutions for homes and offices alike.
As a trusted supplier of both bottled water coolers and plumbed-in alternatives (to rent or buy), Living Water UK shares 6 reasons for investing in a mains-fed water cooler:
#1 Cost-efficient
While mains-fed water coolers may appear to be an expensive investment in the short-term, their running costs work out to be extremely low due to the fact that they require no refills.
Plumbed-in water coolers are directly connected to your water supply, providing an endless source of water at a lower cost.
#2 Environmental sustainability
What business owner doesn't want to invest in eco-conscious solutions to operate in a clean and ethical fashion in the 21st century? Mains-fed water coolers provide a sustainable and green option; eliminating the need for single-use plastic bottles entirely, thereby reducing plastic waste ending up in landfills and minimising your long-term carbon footprint. 
As a homeowner or business looking to do your bit for the planet, plumbed-in water coolers provide the perfect ethical and eco-friendly starting point.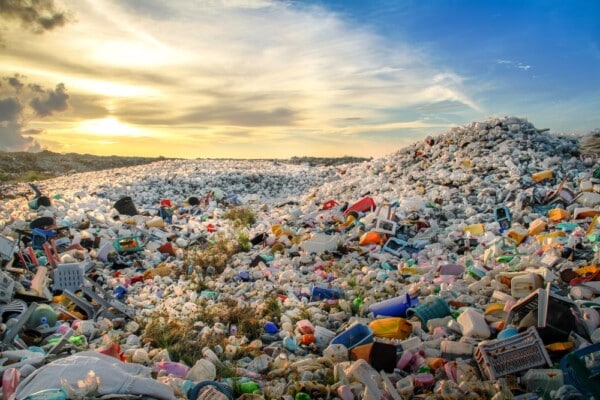 #3 Unlimited supply of clean water
Mains-fed water coolers systems give their owners a hassle-free clean water supply that requires zero monitoring. 
Forget the worry of weekly or monthly water deliveries and the fear of running out of water on the hottest day of the year. Receive a consistent, uninterrupted supply of fresh water (and relax knowing that many come with filtration systems) to ensure the safety of water for all consumers. 
#4 Convenient & accessible
There's nothing more simple and easy than having unlimited access to clean hot, cold or ambient water (some even come with sparkling options) on-tap. 
No need to worry about staff or family members making countless trips to the shop to spend money on clean drinking water. If you don't want to concern yourself with obsessively checking the water level in your bottled water cooler, then renting or buying an affordable mains-fed system is a hassle-free solution.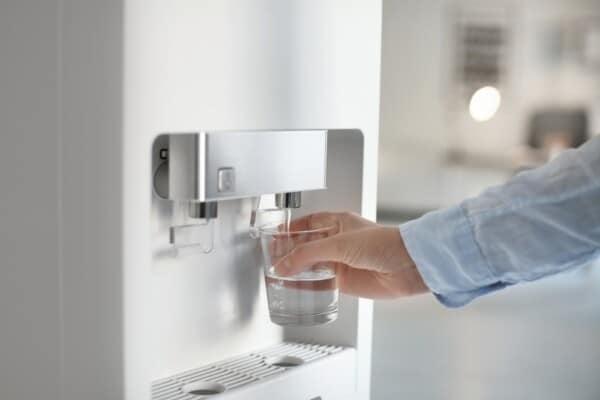 #5 Save space
If you have limited room in your home or office, Living Water UK's convenient undercounter mains-fed water coolers attach directly to your water source in your kitchen cupboard (or restaurant canteen) and out of sight. 
Our under-counter water cooler is available in a 30 litre/h or 45 litre/h capacity and with a range of filter options, you will forget that it's even there while enjoying its numerous benefits
#6 Low maintenance
With demanding jobs in administration and management of a business or household, nobody needs an additional item on their to-do list.
With straightforward, regular servicing, you won't need to add the disposal of single use water bottles to your agenda (just another way to boost morale and productivity in the office). This means less disruption to your daily routine and more opportunity to tick items off your to-do list (while remaining at optimal hydration levels).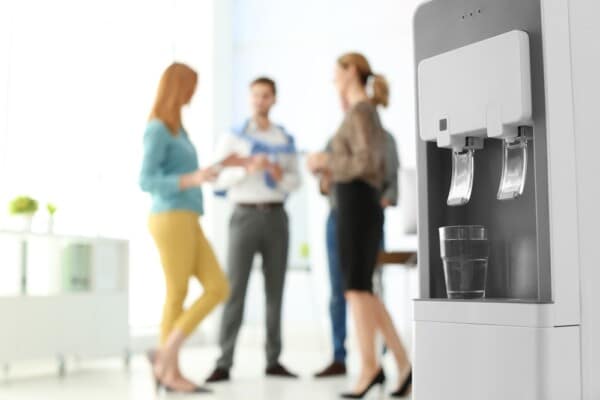 Select the right
mains-fed water cooler
to suit your needs 
Whether you're looking to keep 50 employees hydrated at the office or an active family of 5 without reason to complain at home, Living Water UK has a diverse range of plumbed-in water coolers geared to match your unique requirements.
From large-capacity Fountain Coolers commonly found at schools, gyms, factories and leisure facilities to Executive POU (point of use) mains-fed coolers for corporate spaces (and a myriad of alternatives in between), you can choose the right cooler to match your capacity, design aesthetics, space and filtration system requirements at Living Water UK.