Access to fresh, running water is a privilege we sometimes take for granted. Options for a clean water solution predominantly revolve around two types of water dispensers:
bottled water coolers
and
mains-fed coolers
.
Both alternatives offer notable conveniences and benefits; however, the optimal choice is determined by circumstances, convenience requirements, and budget considerations.
Water Coolers
When it comes to bottled water coolers, there are a few factors to take into consideration. Bottled water coolers are refillable, which makes them cost-effective and eco-friendly. But let's break it down even more.
Starter Water Cooler
The Starter Water Cooler is an ideal choice for those looking for a basic, no-frills bottled water cooler. 
Affordability: Starter water coolers are priced competitively, making them an accessible option for budget-conscious customers.
User-Friendly Design: These coolers have a straightforward, minimalist design for ease of use that easily fits any space
Reliability: While they may be basic, starter water coolers provide a reliable refreshing water source.
Executive Water Cooler
The Executive Water Cooler is a step up in terms of features and design, catering to customers who prefer a more stylish and feature-rich option. 
Enhanced Features: These coolers offer additional features, such as hot cold and ambient water options with an advanced filtration system for improved water quality. This water solution reduces microbiological contamination by 98%.
Durability: Quality and durability are typically emphasised to ensure a long-lasting solution.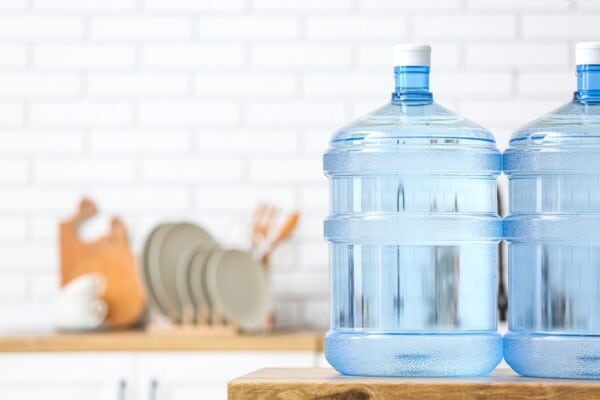 Stainless Steel Water Cooler
For those who value style and durability, stainless steel water coolers are an excellent choice. 
Stainless Steel Construction: Stainless steel ensures the cooler is not only durable but also resistant to rust and corrosion.
Elegant Appearance: Stainless steel coolers are known for their sleek and premium appearance, making them suitable for various settings, including upscale offices or homes.
Advanced Features: These coolers have advanced features like LED displays and touch controls for a high-end experience. 
Tabletop Water Cooler
Tabletop water coolers are compact and portable, making them a convenient choice for those with limited space.
Portability: Tabletop water coolers are lightweight and easy to move, allowing you to place them wherever you need.
User-Friendly: They are designed with simplicity in mind, offering a straightforward solution for quick access to water.
Mains-Fed Coolers
These coolers are directly connected to your billing's water supply and provide unlimited water without replacing bottles. Many mains-fed coolers are equipped with a water filtration system supplying quality filtered water. 
Continuum Water Cooler
The Continuum Water Cooler  – available in a silver or graphite finish – is a versatile option designed to provide a consistent supply of refreshing water, making it suitable for various settings, from offices to homes.
Ease of Use: Both the floor standing and the countertop models are designed with user-friendliness in mind, allowing for convenient access to water and electronics for a stable hot temperature.
Reliable Performance: Continuum coolers are engineered for consistency and durability. 
Fountain Water Cooler
Fountain Water Coolers provide an elegant and space-efficient solution for staying hydrated and are ideal for schools and factories.
Stylish Design: Featuring a stylish and contemporary design, they use direct chill technology to keep your water fresher than ever. 
Ease of Use: Fountain coolers are user-friendly and provide quick access to water with a combination of a dispenser jet and/or a swan neck dispenser.
Pure Water Cooler
The Pure Water Cooler emphasises the importance of water quality, offering advanced filtration and purification features. 
User-Friendly: They maintain a user-friendly design, making them accessible and easy to use.
Reliability: With its environmentally friendly Activated Carbon Triple Action Filter System with added lime scale control, the Pure Water Cooler is designed for consistent and reliable water delivery for all-day hydration.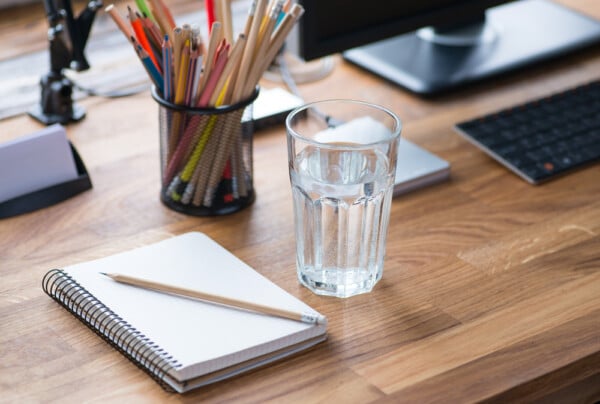 https://www.shutterstock.com/image-photo/light-cozy-workplace-color-pencils-glass-272774966
Stainless Steel POU Water Cooler
Like the bottled stainless steel coolers, the stainless steel POU water coolers are known for their durability and premium appearance. 
Elegant Design: They are designed with a sleek appearance that suits upscale environments. Its design includes a large port for the easy and efficient refilling of sizable containers, jugs, carafes, and kettles.
Advanced Features: The unit demonstrates a high chilling capacity, capable of accommodating up to 15 litres per hour. One of its noteworthy features is the incorporation of No Leak Technology, providing users with assurance and reliability in preventing leaks.
Under Counter Cooler
Under counter coolers are installed beneath countertops or kitchen sinks, offering a space-efficient solution for providing filtered water directly from the tap. The unit provides a constant supply of chilled, hot, still or sparkling water.
Hidden Installation: These coolers are installed out of sight, ideal for maintaining a clean and uncluttered appearance in kitchens.
Ease of Use: Undercounter coolers are convenient and great for seamless integration with your existing plumbing. Choose from either the  30 l/h and 45 l/h option. 
Hot Water Boilers
Hot water boilers are designed to provide on-demand hot water for various purposes, including making hot beverages and instant soups and come in countertop or wall-mounted models, both of which are easy to clean and service.
Energy Efficiency: They prioritise energy efficiency to reduce operating costs to produce high-pressure steam and hot water for commercial processes.
Durable Construction: Hot water boilers are built to withstand continuous use and high-temperature conditions.
Living Water Product Offering 
 As Greater London's leading independent water delivery and water cooler company, our diverse bottled water coolers and mains-fed coolers ensure that our customers can find the ideal solution for their hydration needs, whether it's a space-efficient option, a solution focused on water quality, or a sleek and stylish cooler. 
Whether you're seeking convenience, style, sustainability, or advanced features, Living Water has a cooler tailored to your needs – to rent or buy.